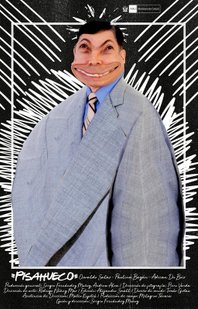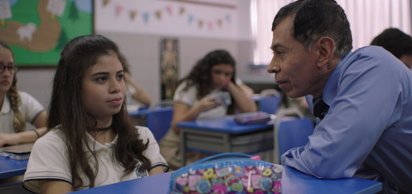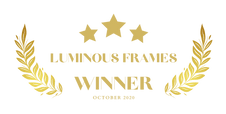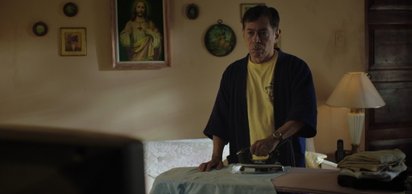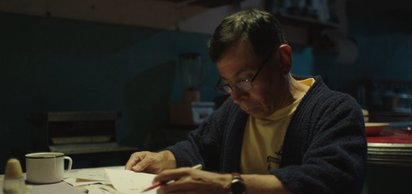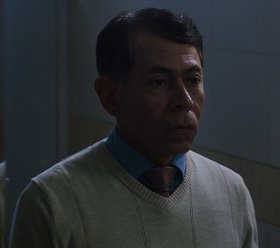 Produced by: Andrea Alva, Sergio Fernández Muñoz
Cinematography by: Piero Varda. Art Director: Rodrigo Núñez Mas. Edited by: Alejandro Small. Sound: Tomás Gistau Soldi. Poster: Erick Baltodano
Peruvian short Holestepper (Pisahueco) brings a creative approach to two very present themes: social media and respecting your teachers.
Synopsis:
Angel (Oswaldo Salas), an enthusiastic high school teacher, discovers a website where his students make fun of him and his disability through some strange videos. Mixing the reality and the digital universe adolescent, Angel will be involved in a world hitherto unknown.
And that's inevitable, as the movie shows how deeply these jokes hurt the teacher. The excellent performance of actor Oswaldo Salas makes these moments very touching.
It's also important to note that the use of the vertical aspect ratio is a clever catch to engage the younger audiences that are keen to be avid users of the social media.
As we see the teacher ascending the stairs after the moral lesson he gives in class, we think that the accomplished his goal. However, Holestepper ends in a hopeless tone. It states that there's still a long way to go until there's a change about these matters.
Directed by: Sergio Fernández Muñoz
Written by: Sergio Fernández Muñoz
Cast: Oswaldo Salas, Paulina Bazán
Winner of the Best Actor in a leading role Award at the Luminous Frames Festival
Angel is a dedicated high school teacher who finds out that his students are making mocking videos about him. The jokes include even the aspect of being physically handicapped. He feels disappointed but tries to teach them not to behave like this.
The film has a smart opening sequence, featuring one of the mockery videos made by the students. It's possible that the viewer finds them funny, because he has not been presented yet to the main character, on whom the jokes are. So it works out as an opportunity of self judgement on how the viewer reacts to these kind of jests.