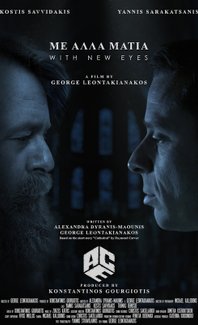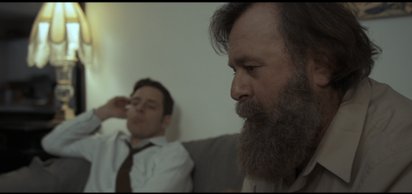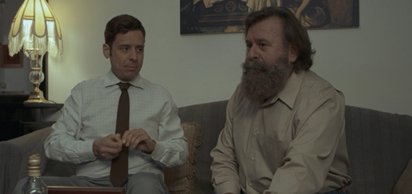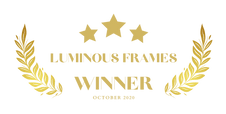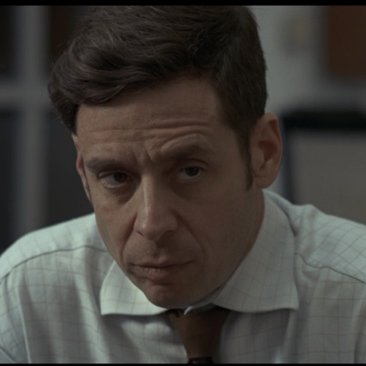 Director George Leontakianakos conducts this short movie as if it were a feature film, without trying to accelerate the pacing. The construction of a profound main character is essential to the understanding of the movie, so he Is built with his voice over, attitudes and uncomfortable extreme close-up.
There's a fine alignment between the way the blind man approaches the main character and how the director tell the story. They both move slowly and achieve what they are after gradually, without showing abruptness. Therefore, the result is strongly consistent.
Synopsis:
Pavlos, a cynical, racist Airbnb host, spends a night with his new tenant, Fotis, a romantic, insightful blind man seeking human contact after his wife's death. As the night progresses, however, Fotis begins to shed light on Pavlos' misconceptions.
Although some details are redundant, like the scene of the delivery, everything is resolved with a very reasonable conclusion, where the main character finally feels empathy with the blind man and does not open his eyes to see the drawing. Accordingly, the movie also doesn't show it to the viewer.
Directed by: George Leontakianakos
Produced by: Konstantinos Gourgiotis Written by: George Leontakianakos, Alexandra Dyranis - Maounis. Director of Photography: Michael Kallidonis.
Cast: Yannis Sarakatsanis, Kostis Savvidakis
Winner of the Special Award - Best Short About Discrimination and Best Supporting Actor Awards at the Luminous Frames Festival
The short movie With New Eyes delivers with subtle tone and slow rhythm a message against prejudice that is still so in need nowadays. Focusing in one main character that has lost his faith in humanity after her wife cheated on him, this film shows that even someone with such die-hard beliefs can change.
Read the Portuguese version on: